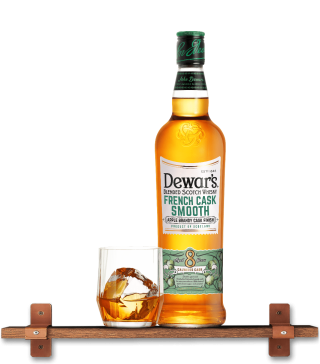 Dewar's brings together Scotland and France for a full-bodied blend of apple and citrus notes, revealing the unexpected flavors that embody both countries. Dewar's® French Cask Smooth is an 8 Year Old Blended Scotch Whisky finished in Apple Brandy Casks, Calvados and is the fifth in an innovative cask series. This rich and fruity whisky brings this unique finishing process to the Double Aged Dewar's blend for the first time, creating an approachable and smooth whisky with a twist.
This product can be shipped to:
Cart

Bursting with green orchard fruits and sweet spices, a fruity, zesty and refreshing highball.