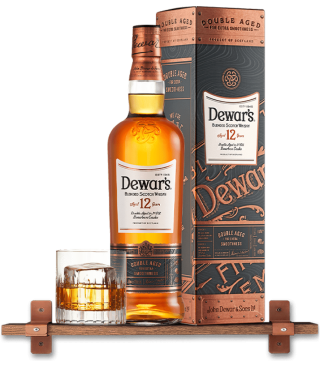 Whisky critics around the world agree, the new Dewar's 12 Year Old is a true standout. It's earned a 94-point rating from Whisky Advocate, as well as being designated their highest rated 12 year old blended scotch whisky ever, their #1 most exciting new scotch whisky of 2022, and their #4 most exciting whiskey overall of 2022. Dewar's 12 Year Old has also earned Four Stars and a "Highly Recommended" designation from whisky expert F. Paul Pacult, and a 94-point rating from Mark Gillespie of the renowned Whisky Cast podcast.
But your opinion is the one that matters. Indulge your curiosity and discover a whisky double-aged in 1st-fill bourbon casks with a far greater breadth and depth of flavor with vibrant notes of apples and citrus on the nose, lush floral notes on the palate, and a butterscotch and vanilla finish.
This product can be shipped to:
Cart
THE HIGHEST EVER RATED
12 YEAR OLD BLENDED SCOTCH WHISKY*

The Dewar's Lemon Wedge is the Official Cocktail of the U.S. Open®. This refreshing, sessionable cocktail shows off the true depth and richness of Dewar's 12 Year Old, and is accentuated by crisp club soda and lemon.