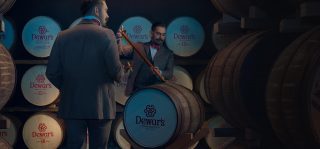 Dewar's
heritage
founded in 1846 by john dewar. john dewar & sons ltd has grown from a small wine and spirits merchant shop in perth, scotland, to become a globally renowned and celebrated blended scotch whisky. enjoyed around the world.
"The only thing you get in a hurry is trouble"
Our story started with a shop in Perth and founder John Dewar. Together with sons John Alexander Dewar and Tommy Dewar, these three men changed the course of whisky history, and created some mighty fine products along the way.
Our Celtic truth knot, a sign of strength and longevity, is constructed from the three D's representing our founders – John, Tommy and John Alexander Dewar.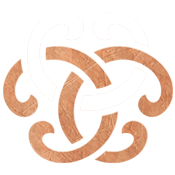 John Alexander Dewar1856 – 1929
The more analytical son of John Dewar, John Alexander Dewar became the business brains behind the building of the company and the brand…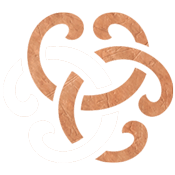 John Dewar1805 – 1880
An entrepreneur at heart, John Dewar opened up his wine & spirits merchants in Perth, and as the business grew he moved into the blending of whisky into his own products.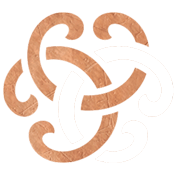 Tommy Dewar1864 – 1930
Where do we even begin? A true maverick, not only of the whisky industry but in all aspects of his life too. A champion chicken breeder and darling of the higher echelons of London society, he passionately believed in working only in the morning, and using the rest of the day for 'play'.


No one likes a show off, but we cannot ignore the fact that Dewar's is The World's Most Awarded Blended Scotch Whisky, accumulating over a thousand awards to date.
Since 1846 we've been changing the course of whisky history, and created some mighty fine product along the way.
1846
John Dewar's spirit-merchants is founded.
John Dewar and Sons was founded as a humble spirit-merchant, with John Dewar's children working behind the counter at some points. When The Spirit Act was passed, he began blending whiskies together to create his own smooth blend.
1880
John Dewar hands business over to sons John A. Dewar Jr & Tommy Dewar
John Alexander Dewar and Tommy Dewar inherited the small but healthy Scotch Whisky business from their father during the 1880's. Whilst John focused on delivering perfection in both the Whisky and production process Tommy sought to transform how Whisky was marketed and sold. It was this winning partnership that would start Dewar's on a path to becoming a Global Whisky brand.
1890
A.J. Cameron joins John Dewar & Sons and works his way from desk clerk to Master Blender
In 1890, under John Alexander Dewar's stewardship, Dewar's made one of its most significant staff hires. Master Blender, A.J. Cameron joined the Dewar's team – he would go on to become a pioneer of the Double Ageing process and starting the quest to create the smoothest blended Scotch Whisky.
1891
Tommy Dewar sends president Benjamin Harrison a cask of scotch whisky.
Tommy Dewar's ingenuity knew no bounds, he even managed to penetrate the White House in order to garner recognition and sales. In 1891 he sent an 18 gallon cask of Scotch Whisky to President Harrison, on the instruction of Andrew Carnegie. An innocent gift? Sure, but it ruffled feathers – American distillers were insulted that the President would then be drinking "foreign whisky", as was then reported by the New York Times.
1892
Tommy rambles around the globe and pioneers the highball in New York
Tommy managed to travel to twenty six countries in just two years whilst on his 'Ramble Round the Globe', and even appointed over thirty sales guys en route to manage his brand and help it grow. Whilst in New York he pioneered the Original Highball.
1893
Queen Victoria appoints Dewar's royal warrant.
Whilst Tommy was travelling and identifying new markets for Dewar's, John Alexander managed to secure the Royal Warrant of Queen Victoria, becoming the first Blended Scotch Whisky to do so, we have retained royal endorsement to this day.
1898
Aberfeldy Distillery is built
First planned in 1896 by the sons of John Dewar, Dewar's Aberfeldy Distillery is the only Scotch whisky distillery built by the Dewar family. Tommy and John Alexander Dewar built their distillery in the heart of Highland Perthshire, on the outskirts of the village of Aberfeldy. The presence of a superb natural water source in The Pitilie Burn which runs past the distillery into The River Tay, was undoubtedly a big factor in the decision.
1899
Dewar's White Label is first blended by blending pioneer A.J. Cameron.
A year after production commenced at Dewar's new distillery, Aberfeldy, A.J. Cameron created the now-iconic Dewar's White Label. Over the next 120 years our flagship blend went establishing itself as one of the leading blended Scotch whiskies worldwide.
1998
Our current Master Blender, Stephanie Macleod joined Dewar's in 1998
Originally Stephanie plied her trade in the quality control team ensuring both the packaging and liquid were produced to the highest standards. She soon rose the ranks and in July 2006, became Dewar's first female Master Blender, and seventh overall Master Blender for the company.
2019
Launch of our four staged Double Double Series
Dewar's Double Double series is launched, pushing the boundaries of what ultimate smoothness can be. This unique four-stage ageing process sees the single grains and single malts aged separately, then blended separately before being blended together and then finally finished in hand chosen sherry casks.