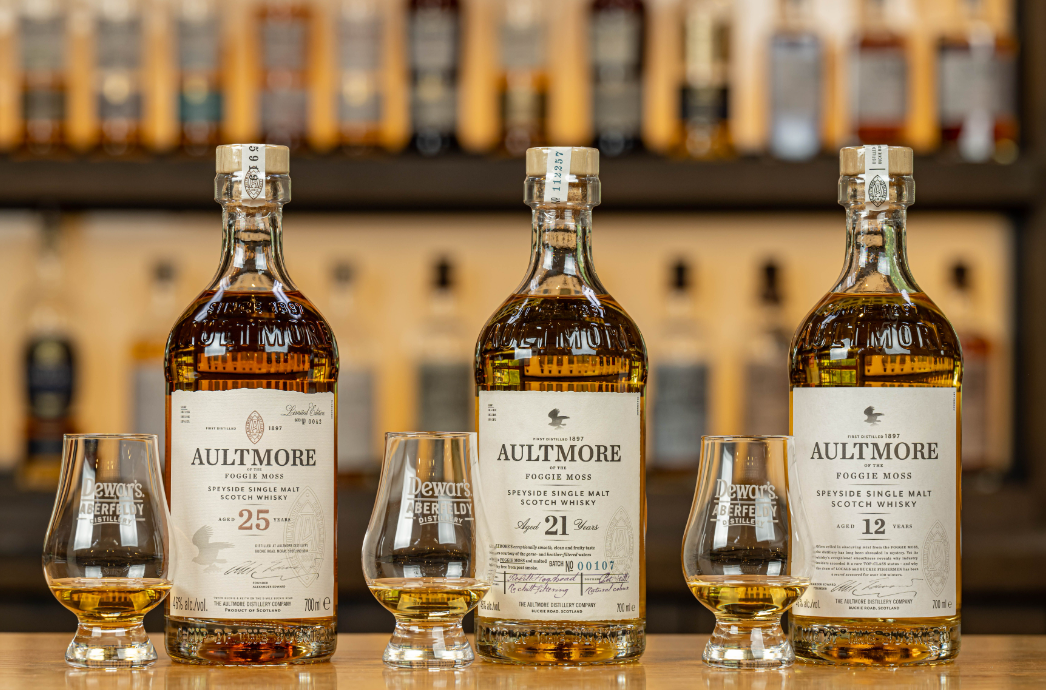 Date: Thursday 18th August
Timings: 7.30pm – 8.30pm
Running order:
7.30pm – You will be welcomed warmly into our Whisky Lounge.
7.35pm – Start with a dram in our Auditorium with a virtual tour inside Aultmore Distillery, where few have seen before!
7:55pm – Sample through our Aultmore range.
8.30pm – The event concludes.
*8.30-9.00pm – Our Whisky Bar will be open with the option to purchase additional drams.
Tasting details:
We're spicing up our whisky tasting events! For the first time, enjoy an Aultmore tasting event as well as a virtual tour of the Aultmore Distillery (where few have seen before!) – win win!
A hidden gem amongst the many distilleries in Speyside and one of the industry's best kept secrets, Aultmore is a whisky that is rarely found, but once discovered it is loved and revered, and for good reason! The style of whisky produced at the distillery is fresh, grassy, clean and ethereal.
An evening for the Aultmore and Single Malt lovers, you'll get to sample and compare the notes of three iconic Aultmore expressions; Aultmore 12 Year Old, Aultmore 21 Year Old and the limited edition Aultmore 25 Year Old (our oldest expression, back in stock after a VERY long time). Join us as we compare tasting notes and appreciate the rare gem which is Aultmore Single Malt Whisky.
Over 18s only. 
We only have a limited number available so secure your tickets now.
Book your tickets below, on-site at Dewar's Aberfeldy Distillery or by calling 01887 822010.
Participants are entitled to a ticket holder discount in our distillery shop following the event.